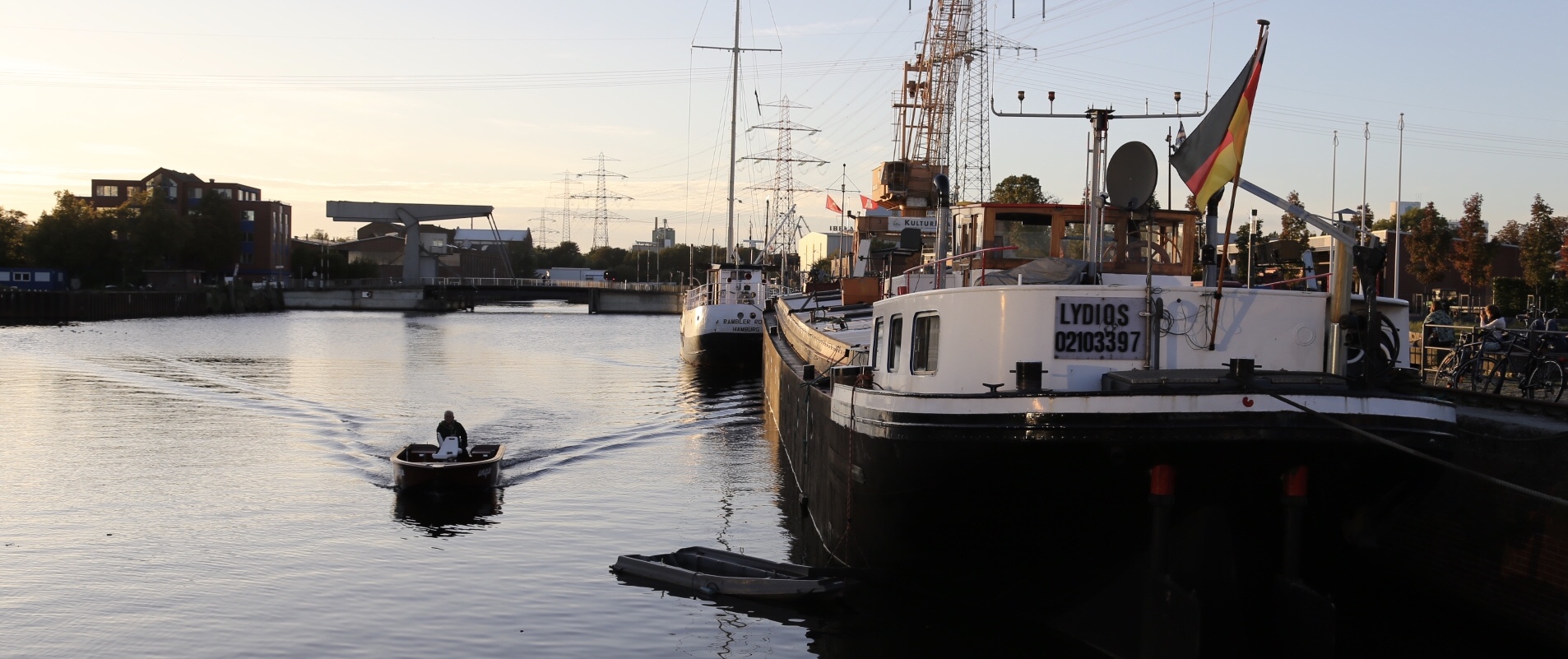 *** Current notice ***
Dear guests,
Since May 13th we are allowed to welcome you on board again, albeit with some restrictions. We may only make three rooms out of five available. And we will make sure that there is enough space between breakfast tables and not too much mingling in our lounge. Please contact us if you have any questions. 
All the best,
Marcel
In Hamburg you can stay overnight on a historic river barge.
Our ship named Lydios was built in 1914. For decades she travelled up and down northern Europe's canals and rivers. She carried coal, sand, salt or fodder – with a maximum loading weight of 620 tons. In October 2018 she started her second life as a hotel boat in one of Hamburg's historic harbours.
Marcel Klovert, born in Rotterdam in 1968, has lived in Hamburg for more than 25 years. He spent his parental leave in Southeast Asia where he came up with the idea of buying a barge and converting it into a hotel.
In this film you can watch how his idea came true. (We are working on English subtitles.)
On the ship's last passage from Friesland to Hamburg her previous owner Ale told us about a special radio channel: channel 77 – or KANAL 77 in German. When skippers, harbour masters and lock keepers comunicate, they usually don't waste a lot of words, because they need to keep the radio channels open. But one channel was set up for one pupose only: a warm and hearty chat – like you can now enjoy it in our hotel.